Whitetail Deer Taxidermy
World-Class Whitetail Mounts
Whitetail Deer Mounts in CT
As Connecticut's leading Whitetail Deer Taxidermy studio, we take all the necessary measurements of your deer and literally custom build each mannikin to fit YOUR SKIN. This allows us to get the maximum potential neck size without distortion. The finest custom factory tanning as well as the best materials and most advanced, up-to-date techniques ensure every trophy a Lifetime Guarantee.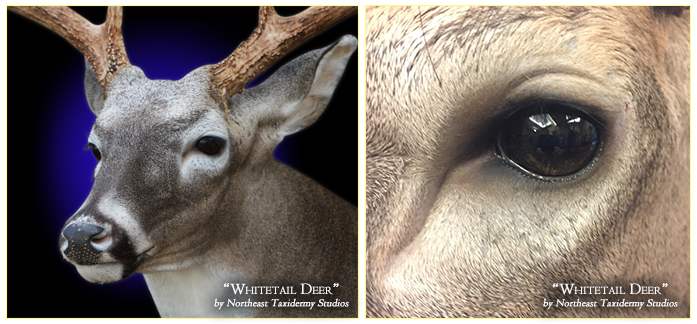 Whitetail Deer Mounts in CT, Connecticut Whitetail Deer Taxidermy
Check out the Whitetail Deer Slideshow »
Displaying 37-41 of 41 results.