Employment Opportunities for Taxidermists in CT
Great career opportunity with excellent pay packages based on experience, time and a half, overtime, vacation pay, paid holidays, medical insurance, and retirement plan. Northeast Taxidermy Studios is now accepting applications for the following positions:
Taxidermist
Finisher and base work
Taxidermist apprentice
Our busy studio is always looking for a quality, hard working, dependable person to join our team of taxidermists in Connecticut! Work on big game animals from around the world on a daily basis. Taxidermists must be experienced in North American, African, and exotic game. Top quality a must!
Serious inquiries only. Please contact us at 860.613.2067 or email as at [email protected].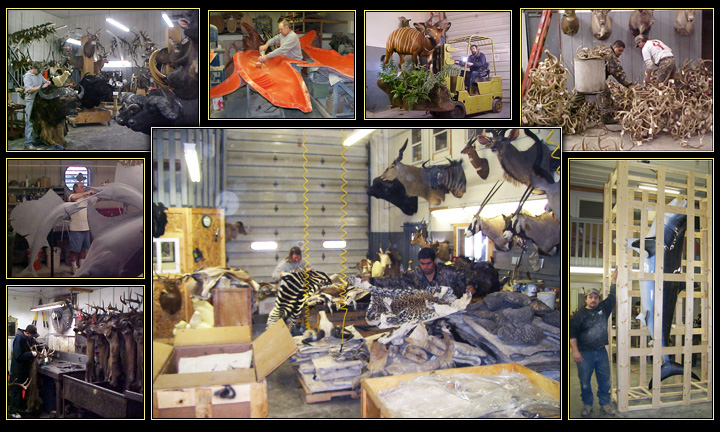 Taxidermists in Connecticut