What's new at Northeast Taxidermy?
Behind the Scenes - See Our Taxidermists in CT at work!
01/26/2021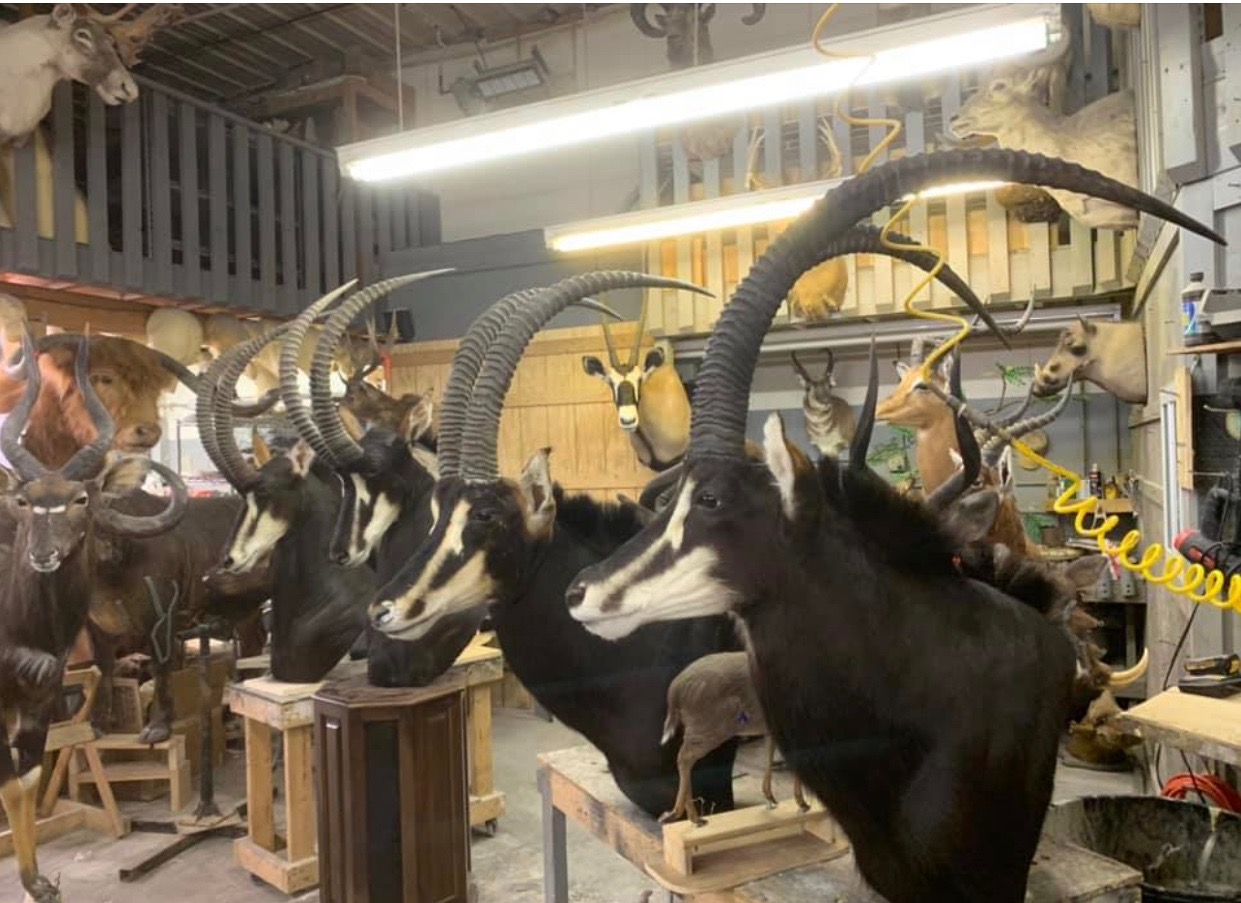 Sable Pedestal Mounts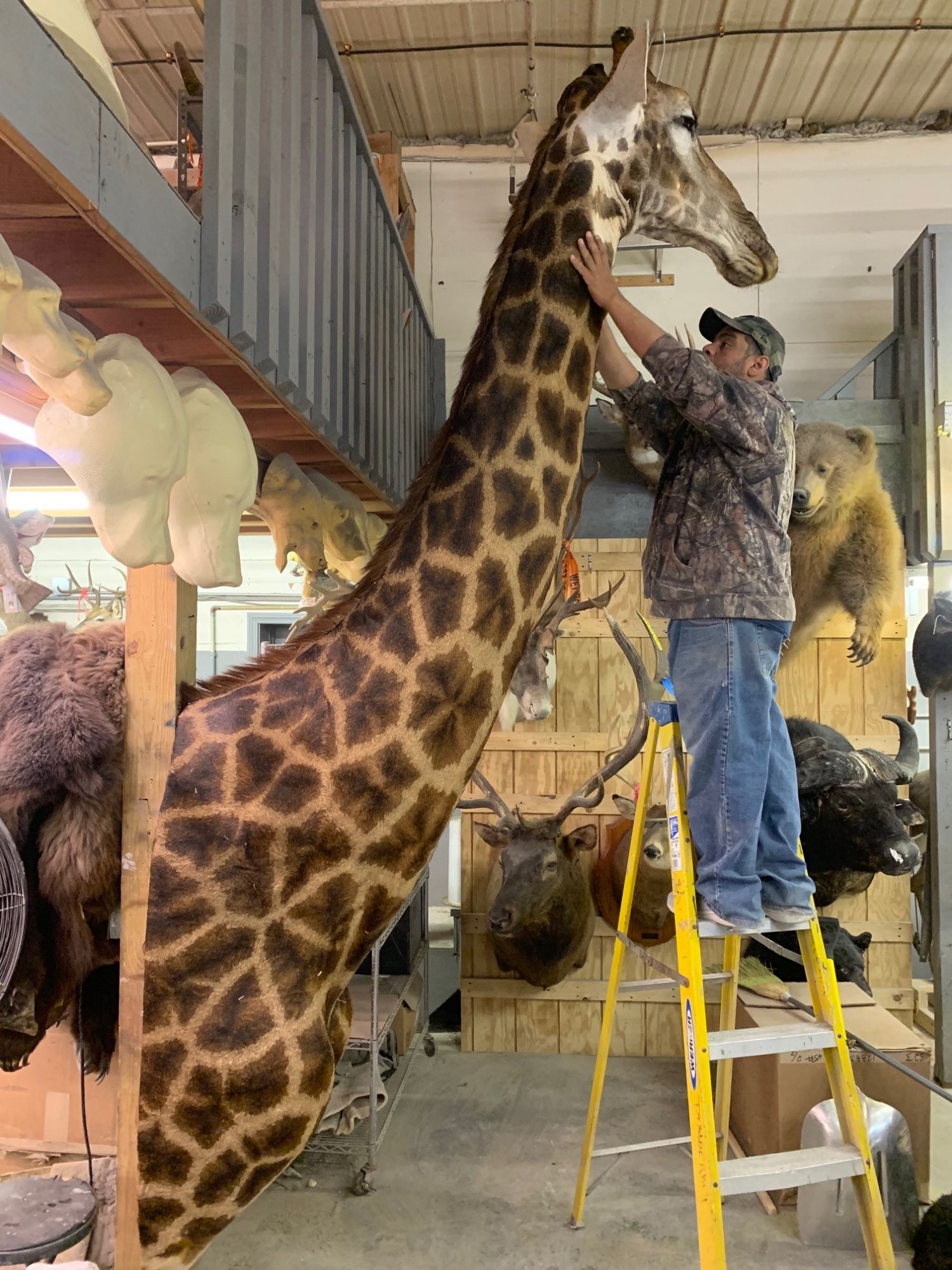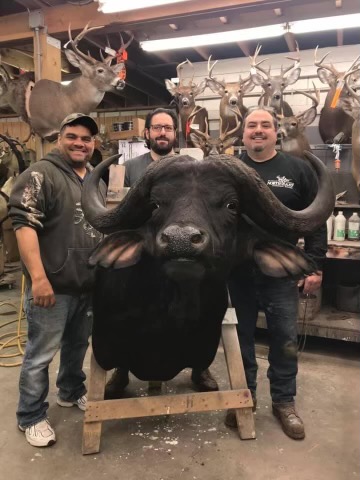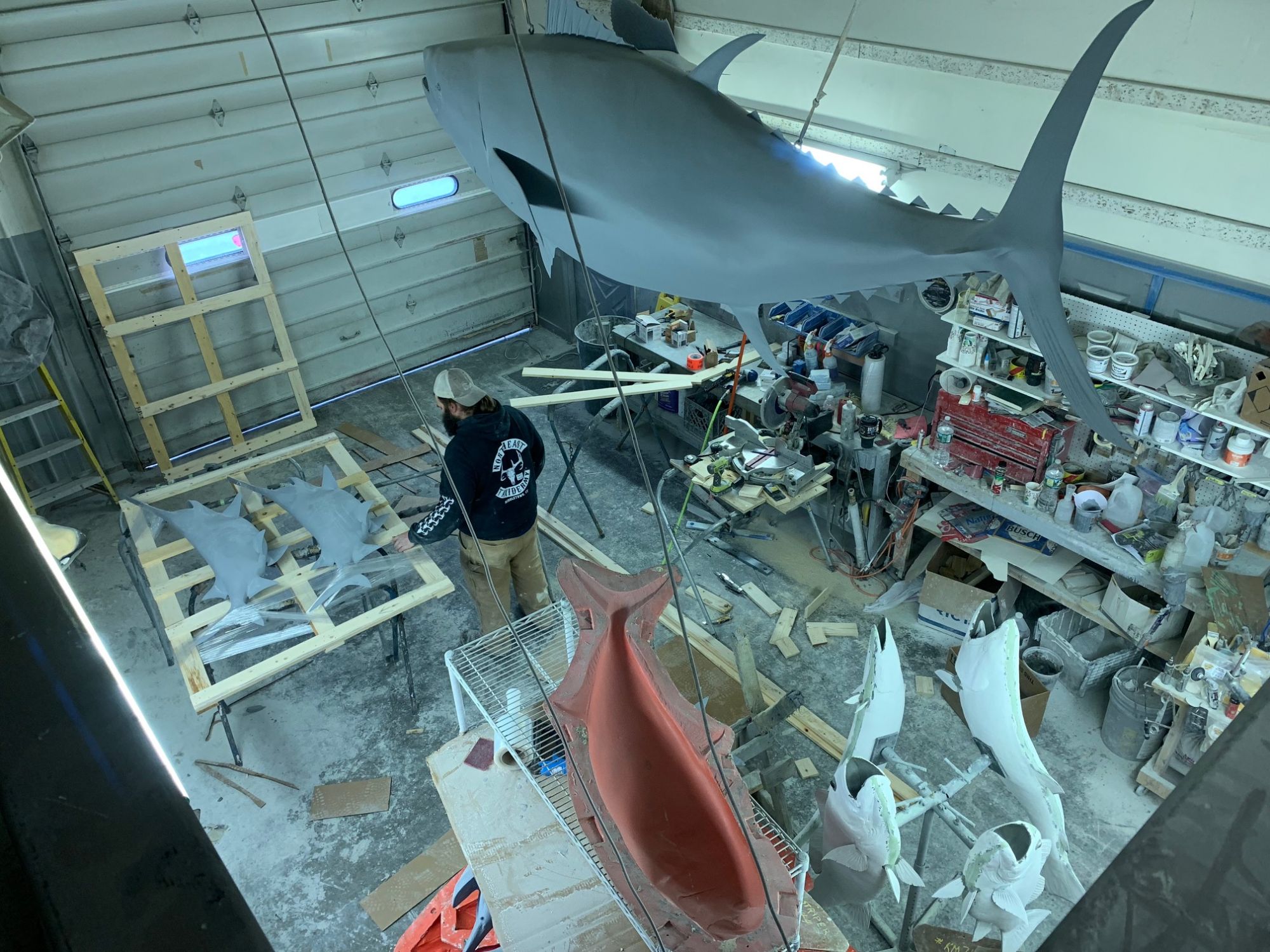 Replica Department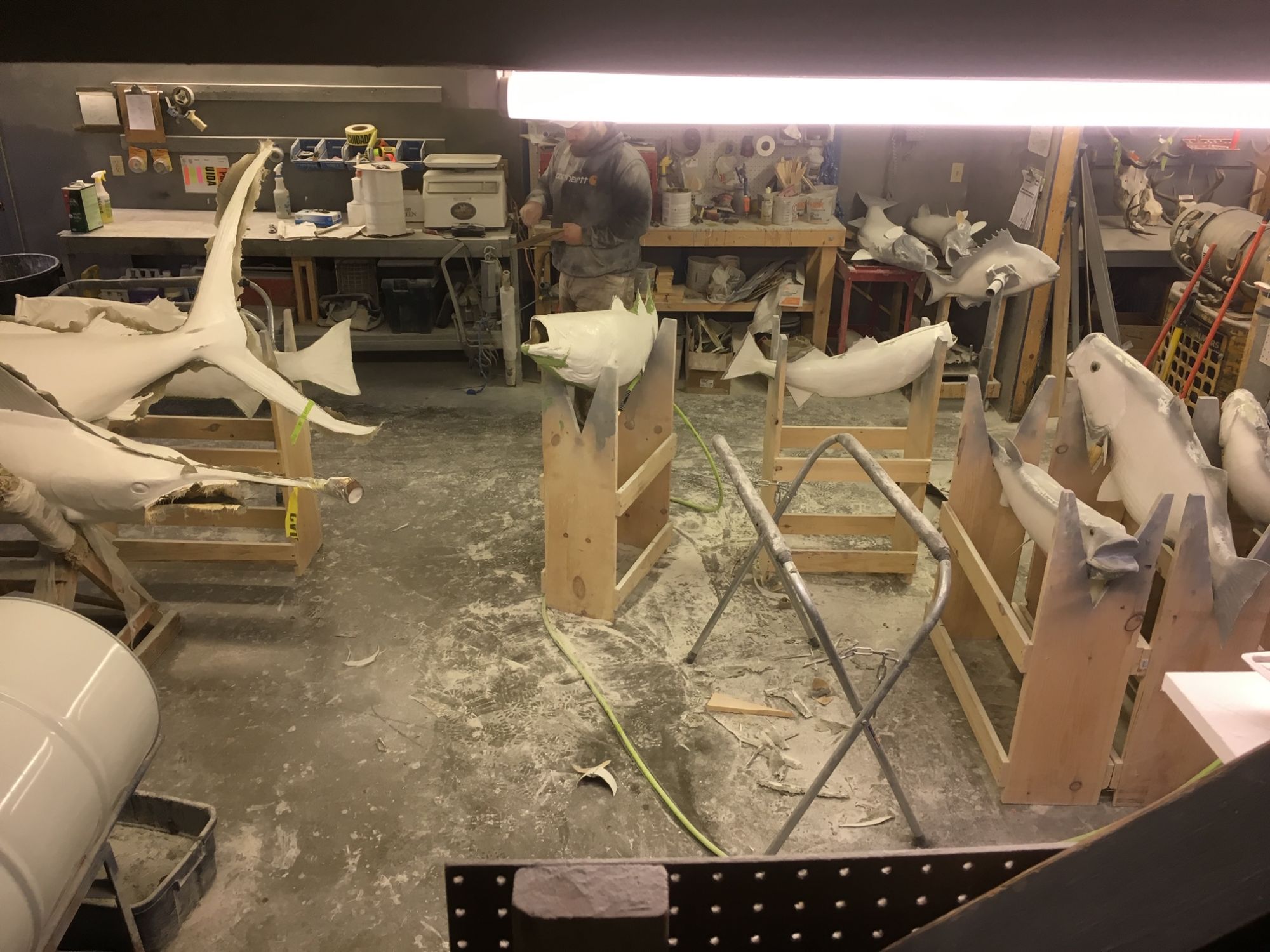 Fish Replicas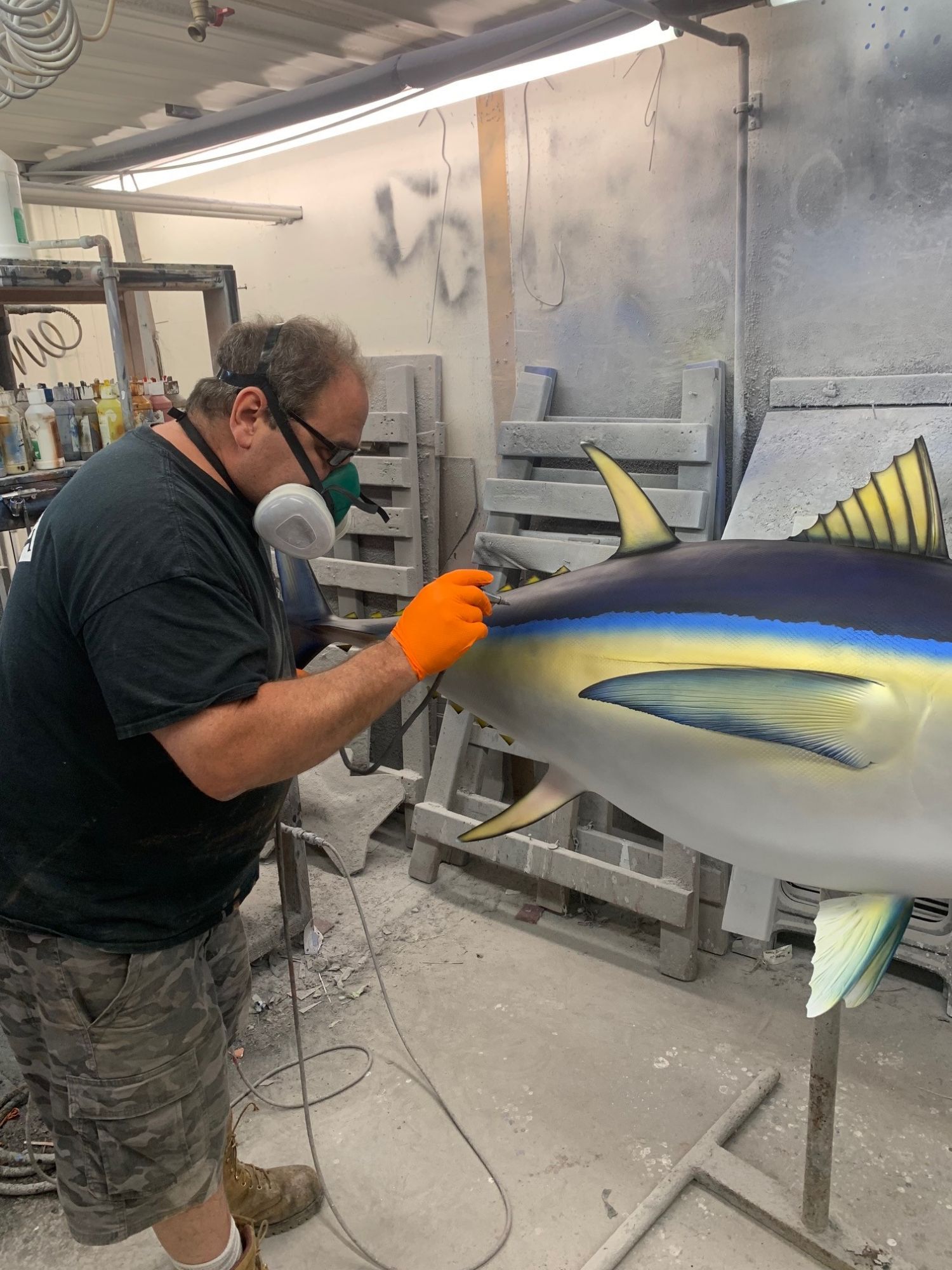 Joe Painting a Yellowfin Tuna Replica Mount
A glimpse of our staff and finishing department.
This is Lowrey after just finishing another beautiful, hand-crafted Zebra rug.
This is our African department. These three guys are cat specialists.
Here's a picture of Jason and Pat. They just finished sewing up this 13' Croc.
Here's a few shots of Northeast Taxidermy Studios' displays at various sportsman shows and Safari Club banquets.
Here's some behind the scenes shots our our North American department.
This is glimpse of our stock room. These are trophies waiting to be mounted.
Here's some Marco Polo Sheep getting ready to be shipped to our clients.
These are a couple of our big deliveries going out.
These are a few fish mounts ready to be shipped. The Striper in the crate is the new world record.
Here's a glimpse of Joe with some fish mounts coming through the paint room.
Here's a shot of our marine taxidermists working in the replica department.
Here's Kevin and Joe preparing a few 3,000lb Great White Sharks.
Here are the two Great White Sharks that Joe has recently painted. They are now ready to be shipped to a major restaurant chain.
This is a 3,500lb Great White Shark just coming out of the paint room.
These are two world record size Mako Sharks complete and ready for shipment.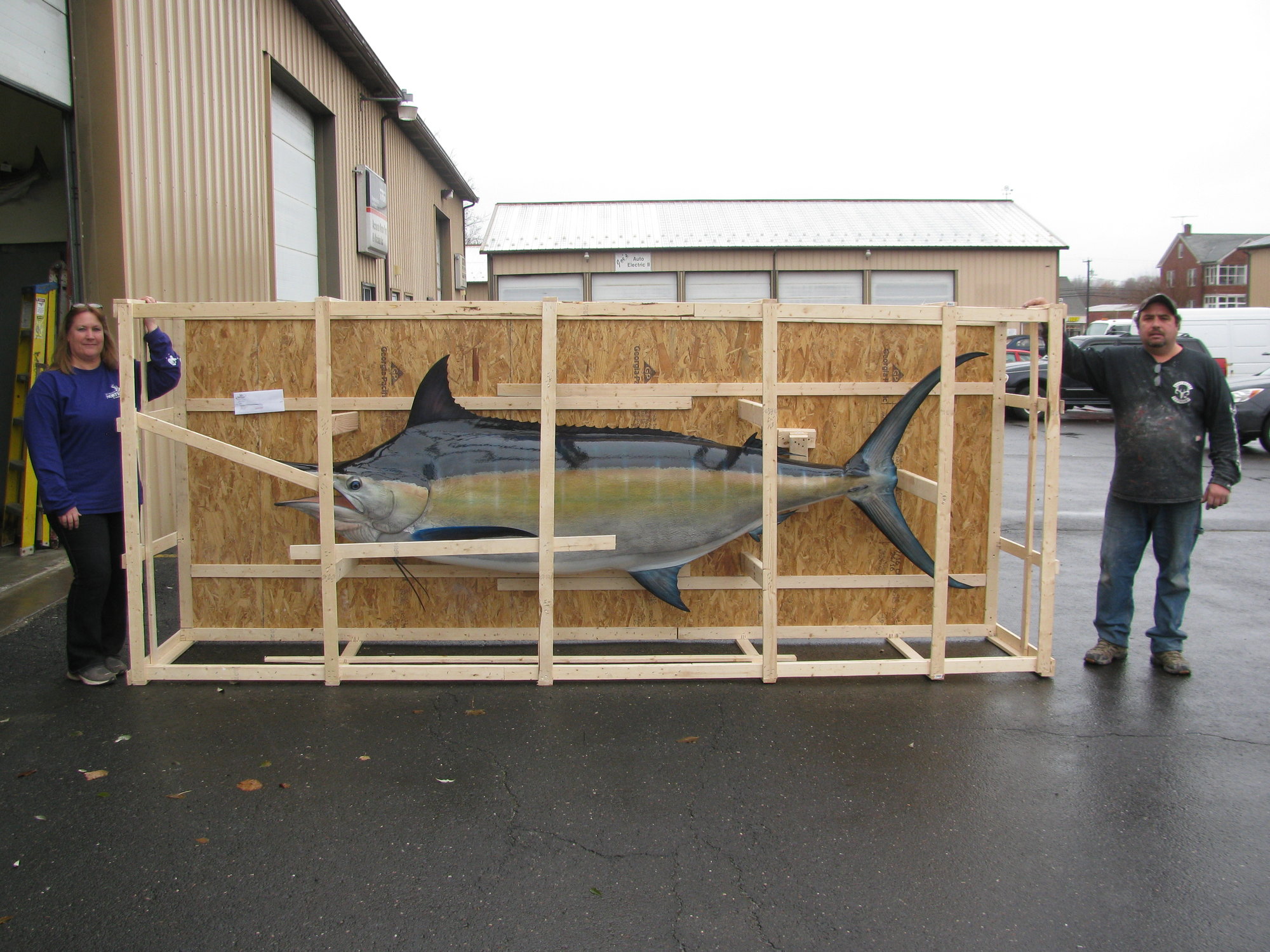 Joe and Lowrey Pitruzzello, owners of Northeast Taxidermy Studios with a 750 lb Black Marlin replica fish mount ready to ship to Canada.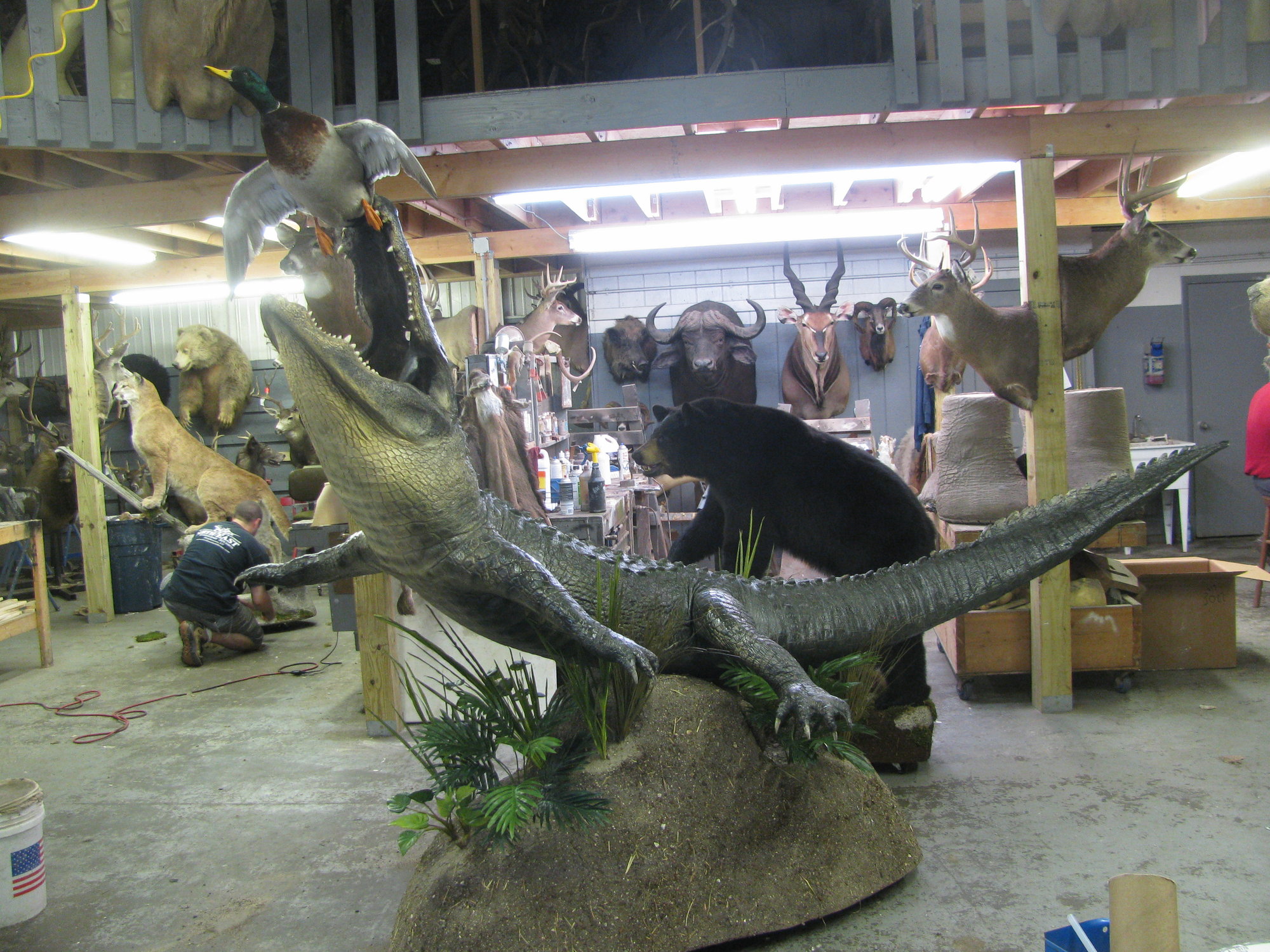 Here's a front view of a mounted Alligator attacking a Mallard Duck.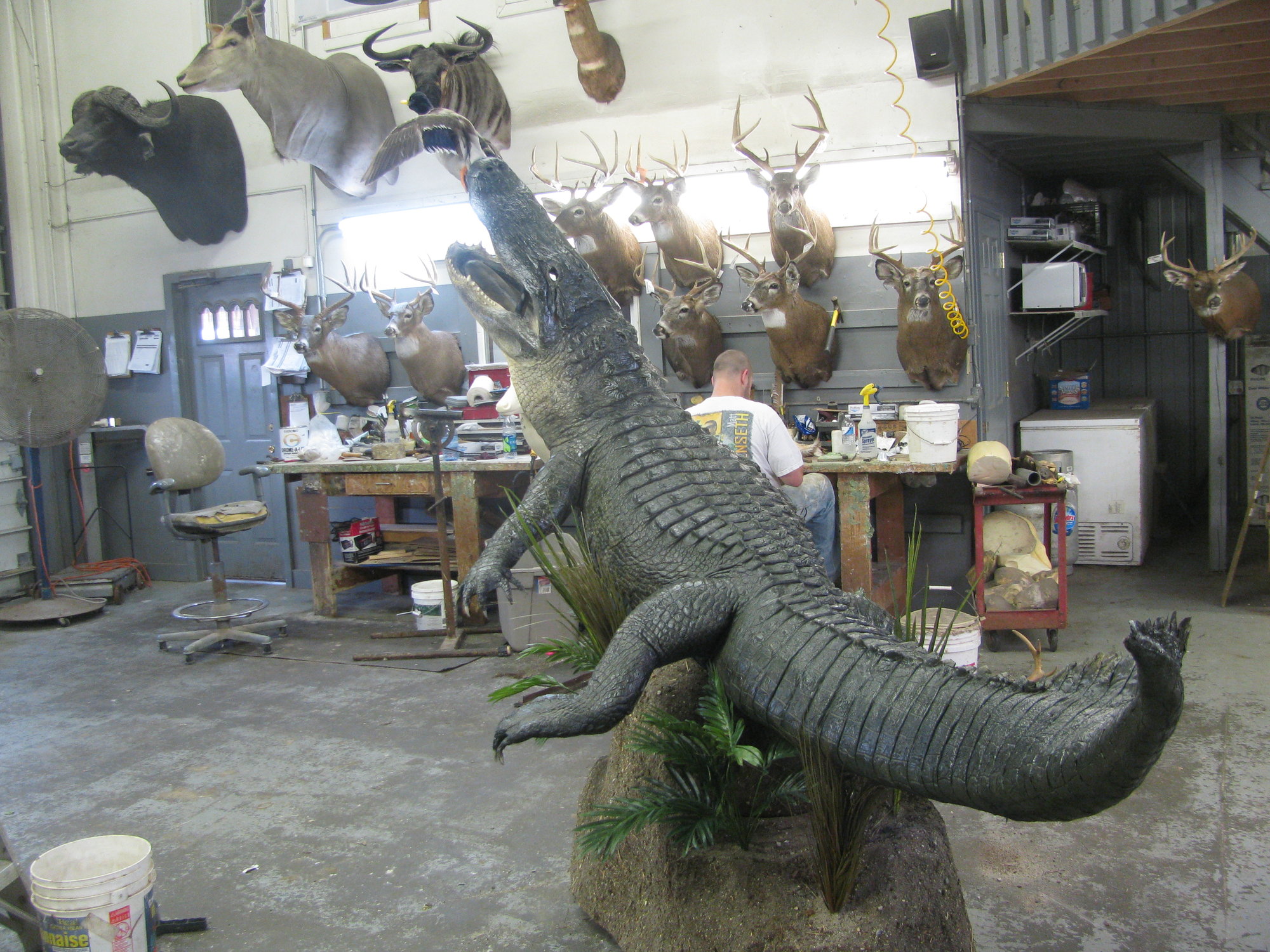 Awesome side shot of this mounted Alligator taxidermy mount.
Herb Reed of Lunker City and the originator of the famous "Slug-Go Baits" is picking up two largemouth bass. Herb is holding a restoration job Joe completed for him of an 11 lb. 2 oz bass caught back in 1974 out of Moodus Lake! The one Joe is holding is a new replica mount that Herb recently caught. Nice bass Herb!!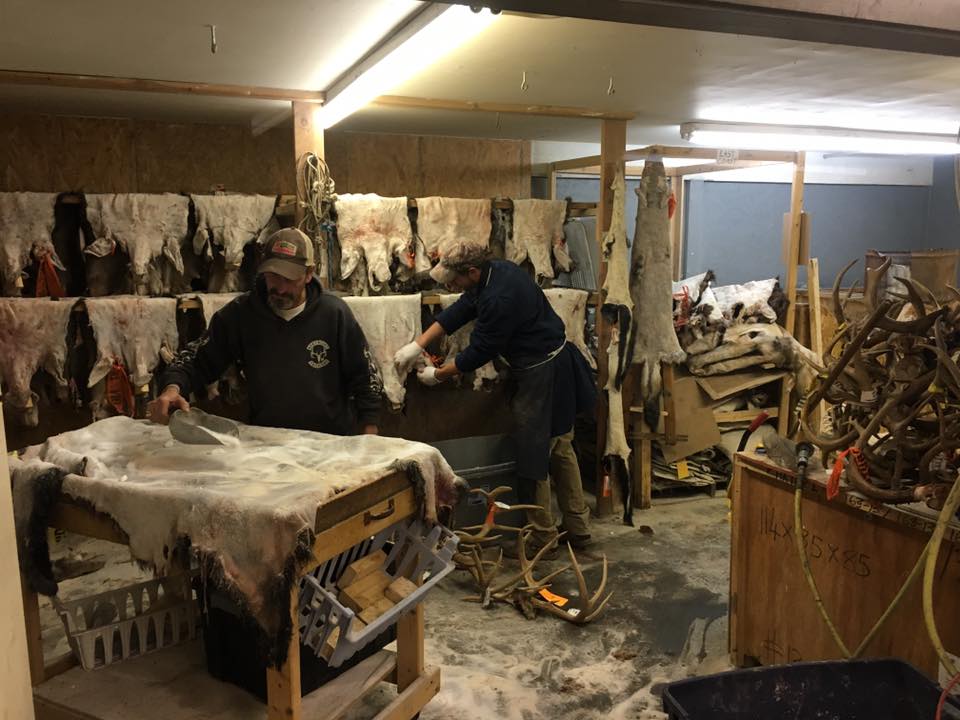 Jason in the Skinning Room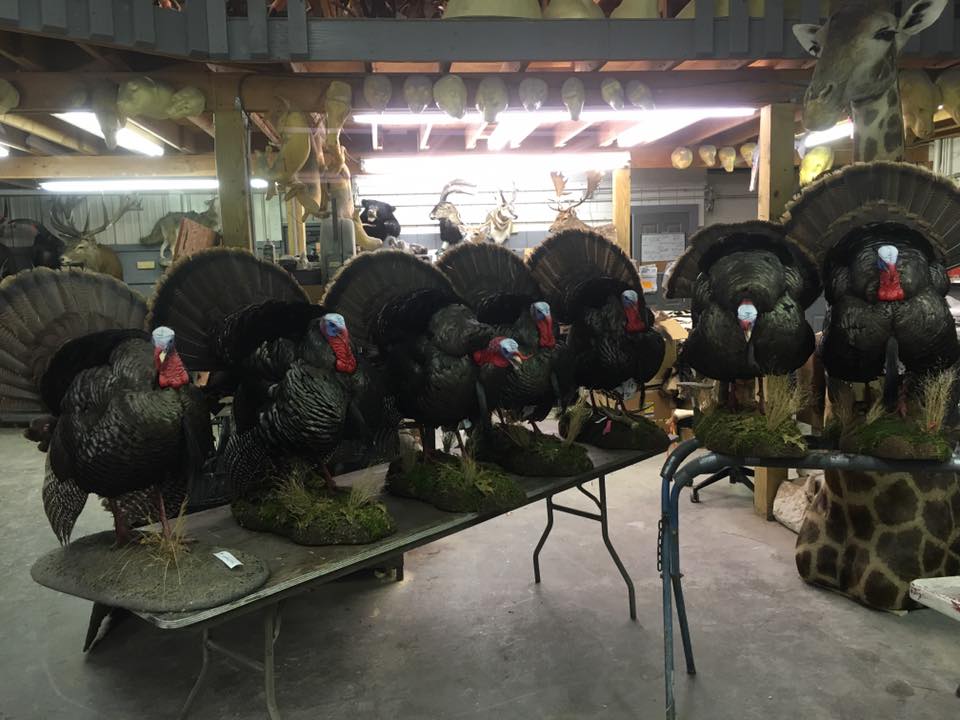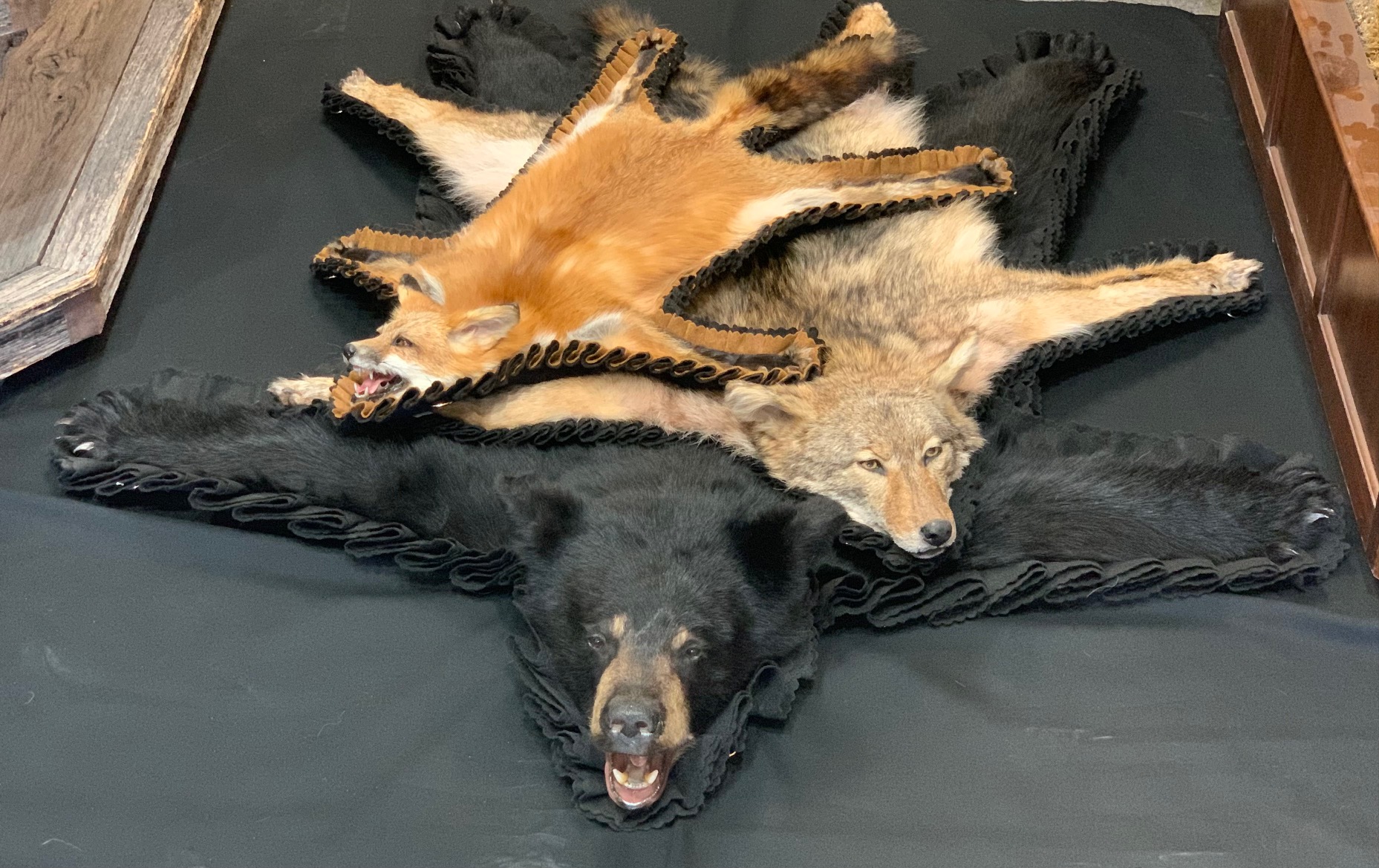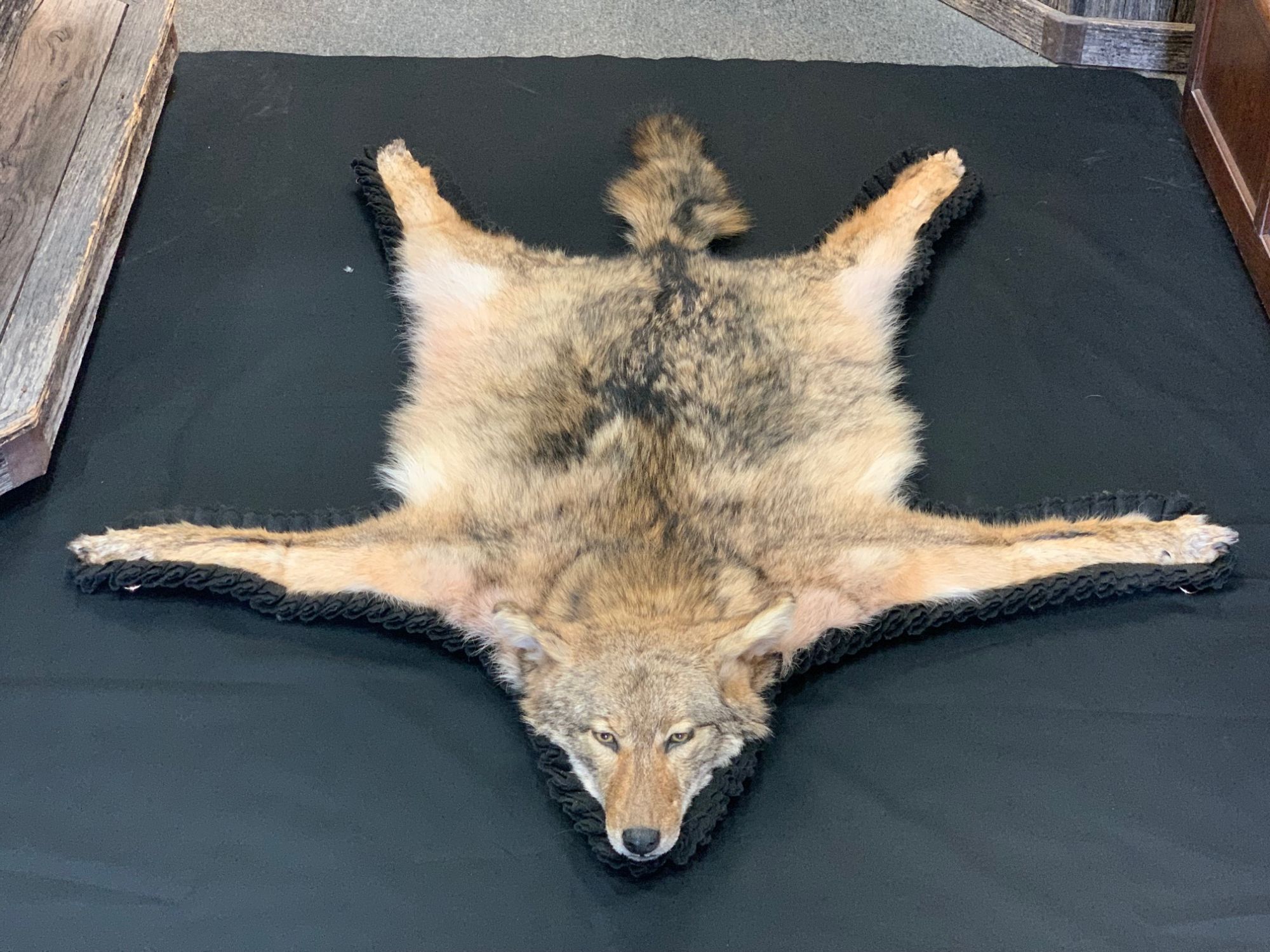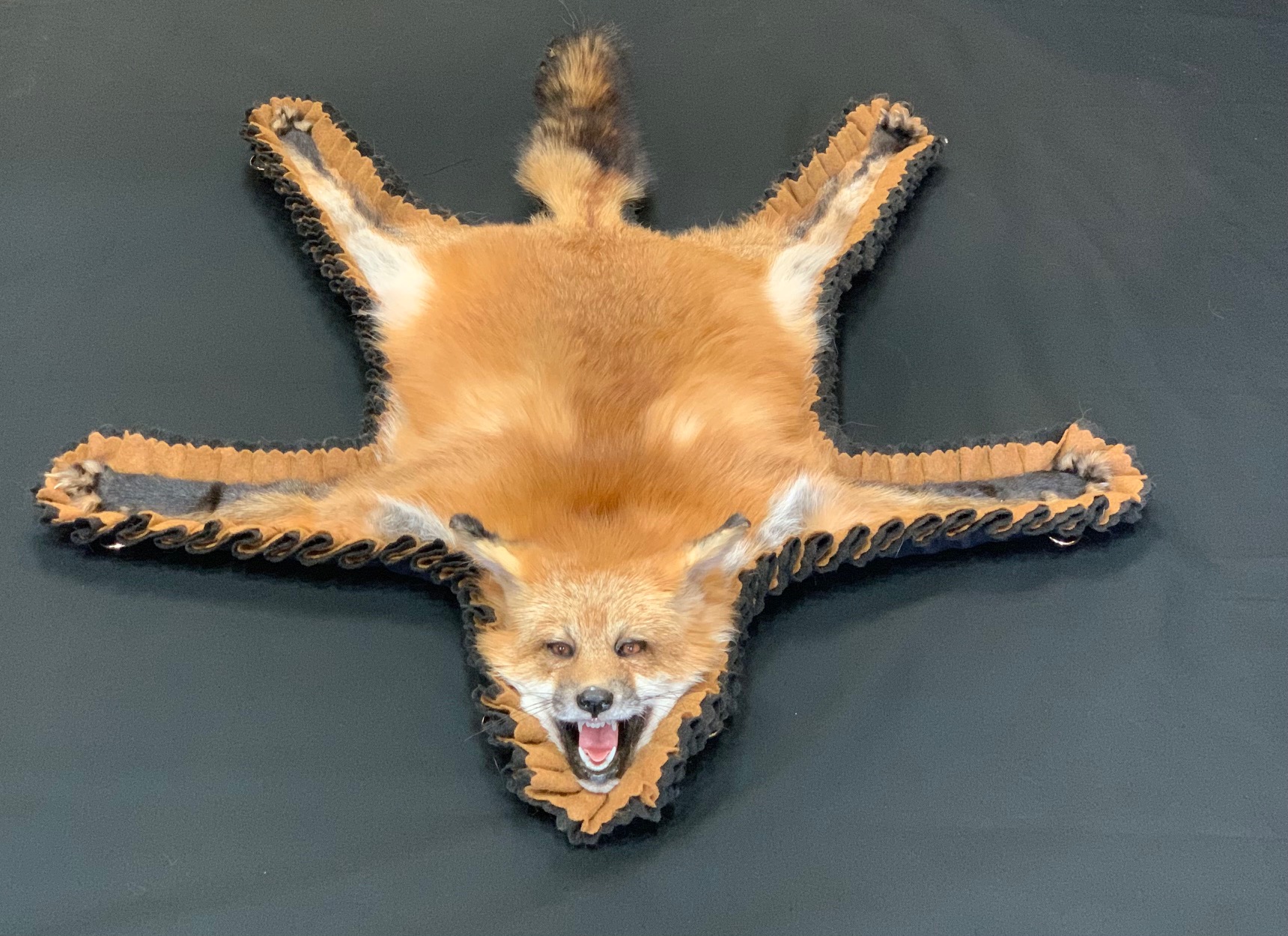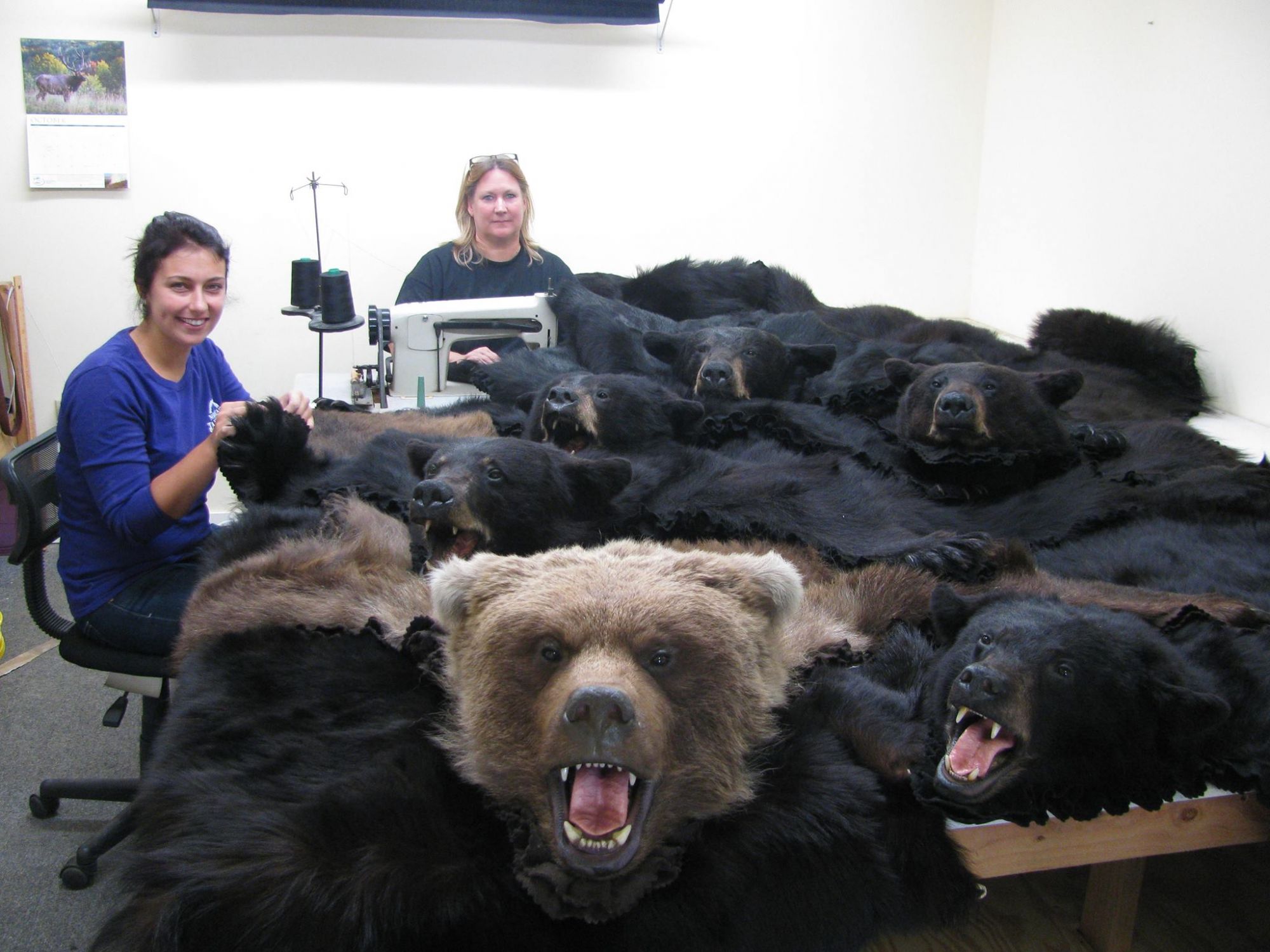 Bear Rugs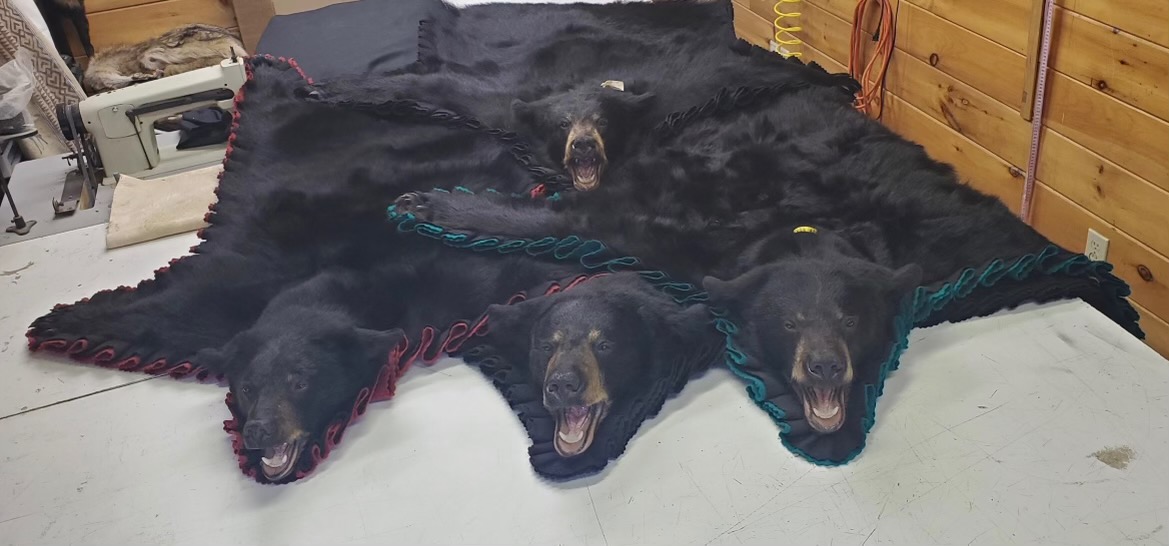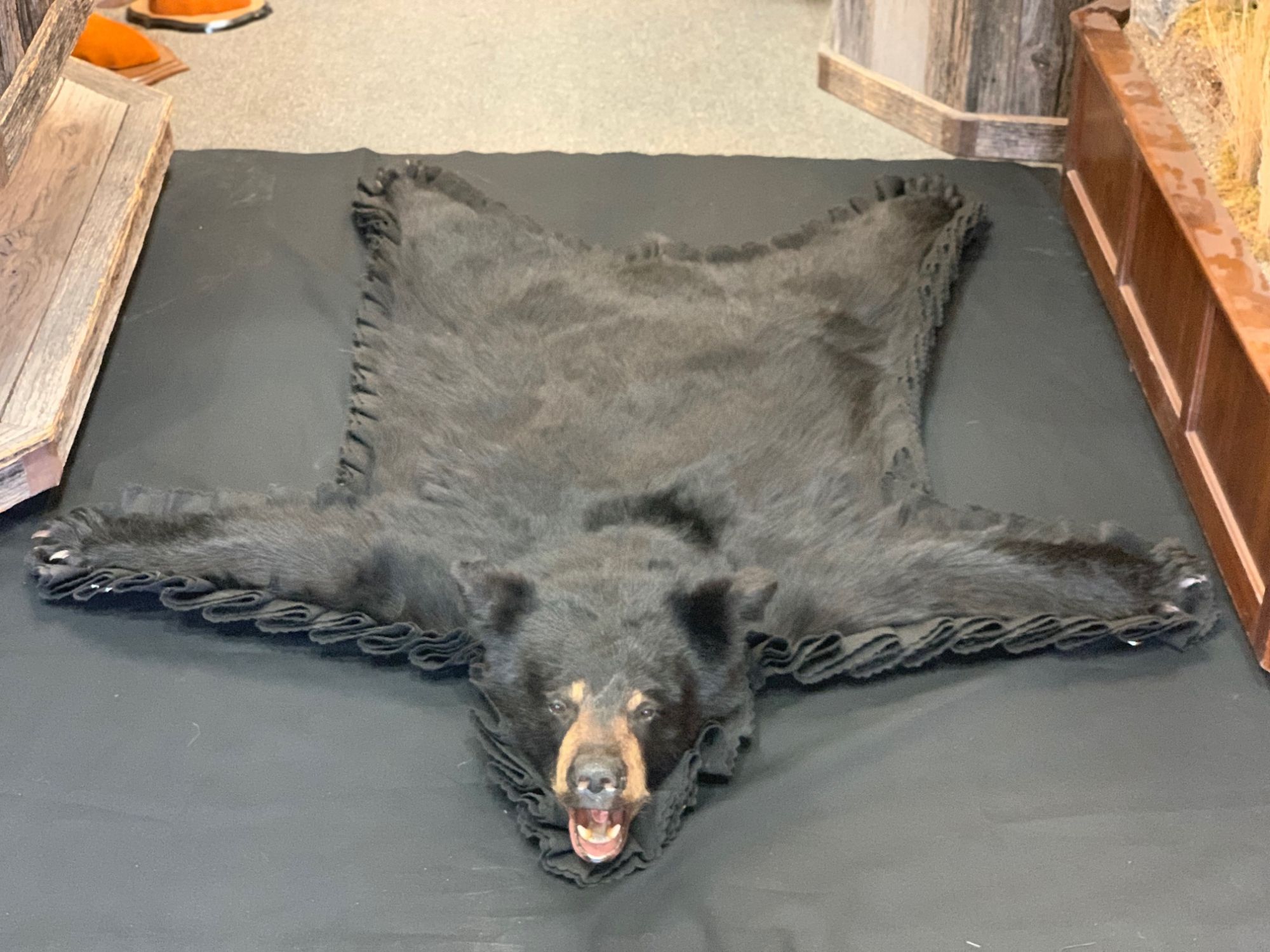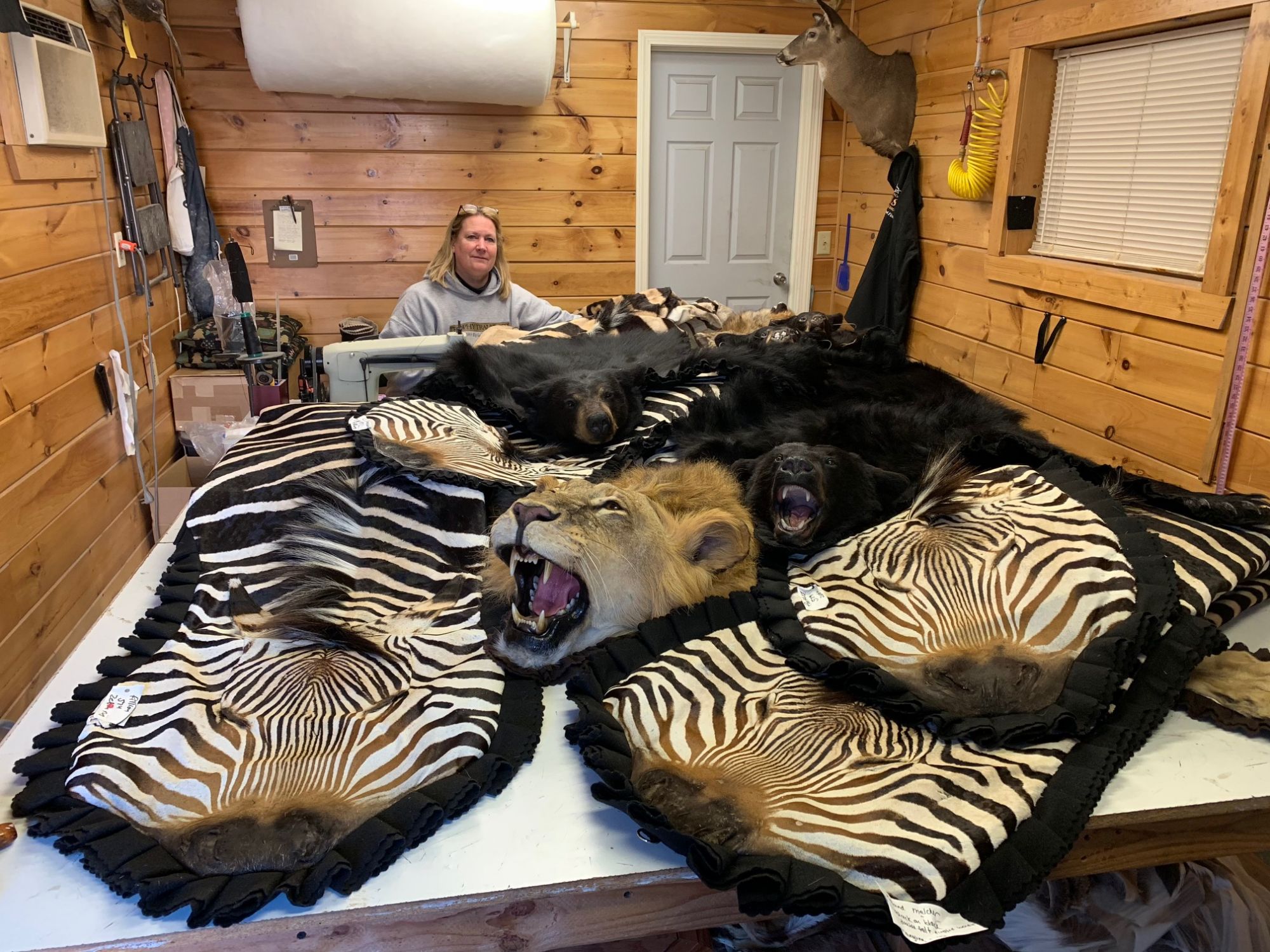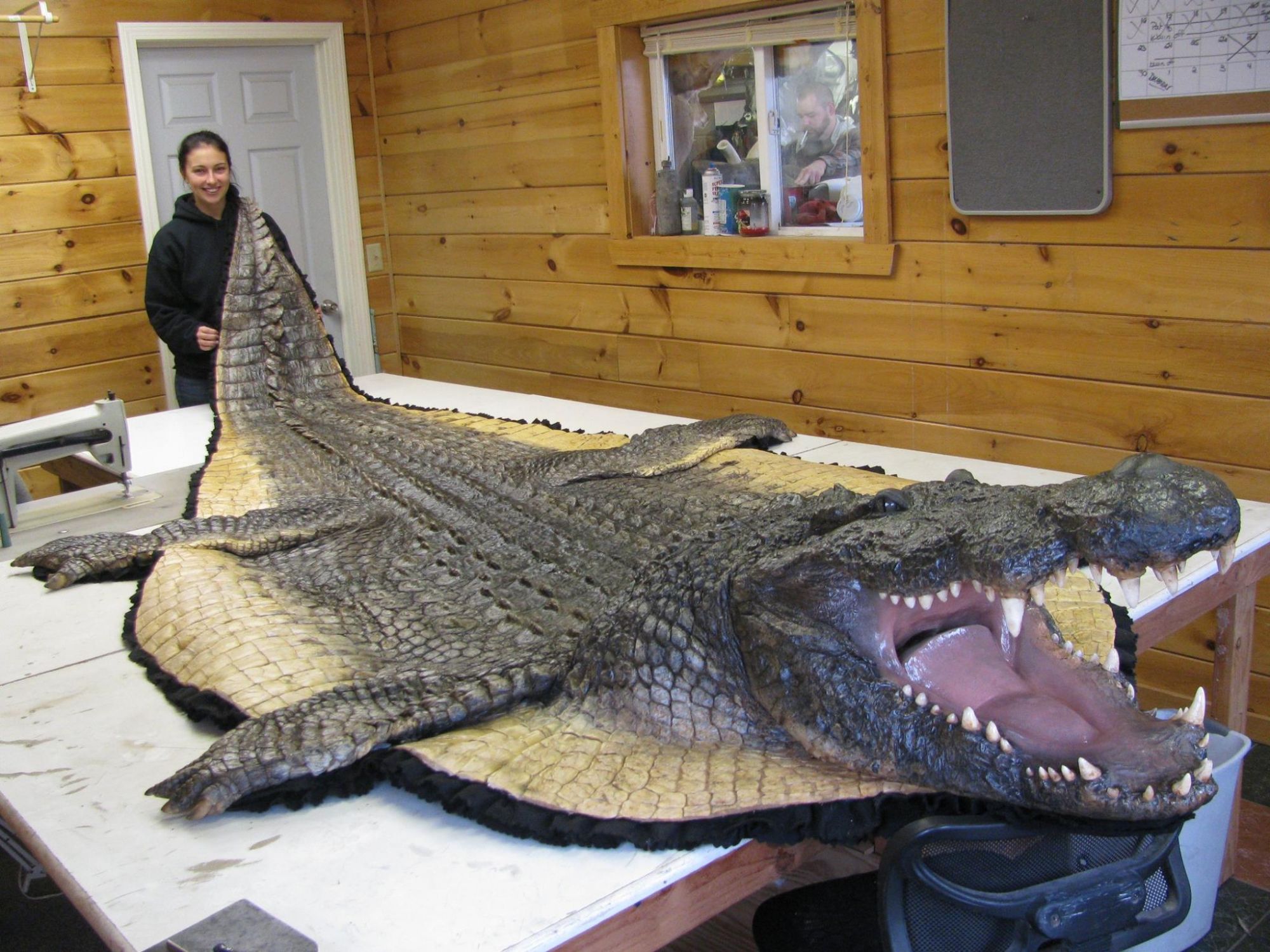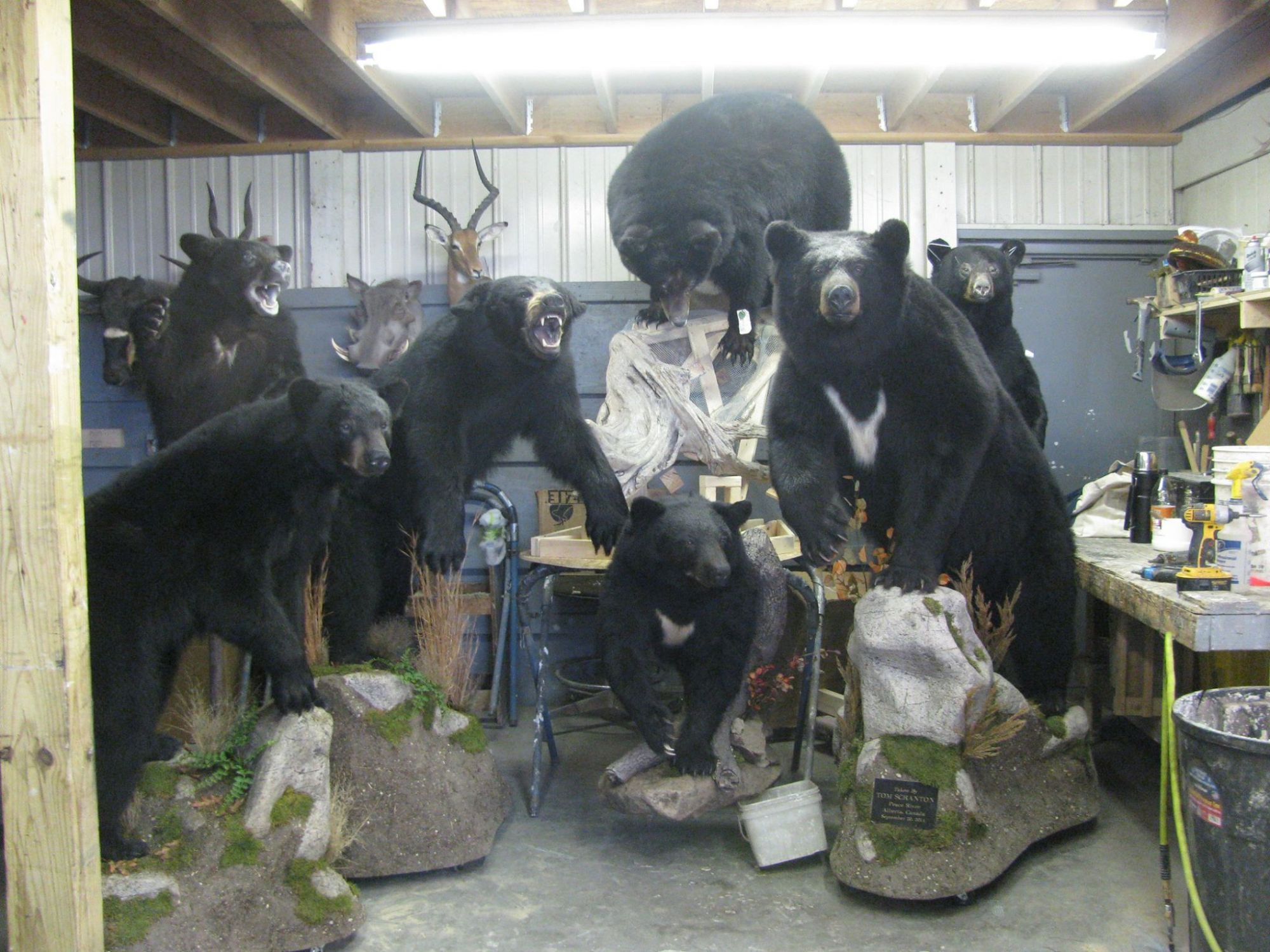 Bears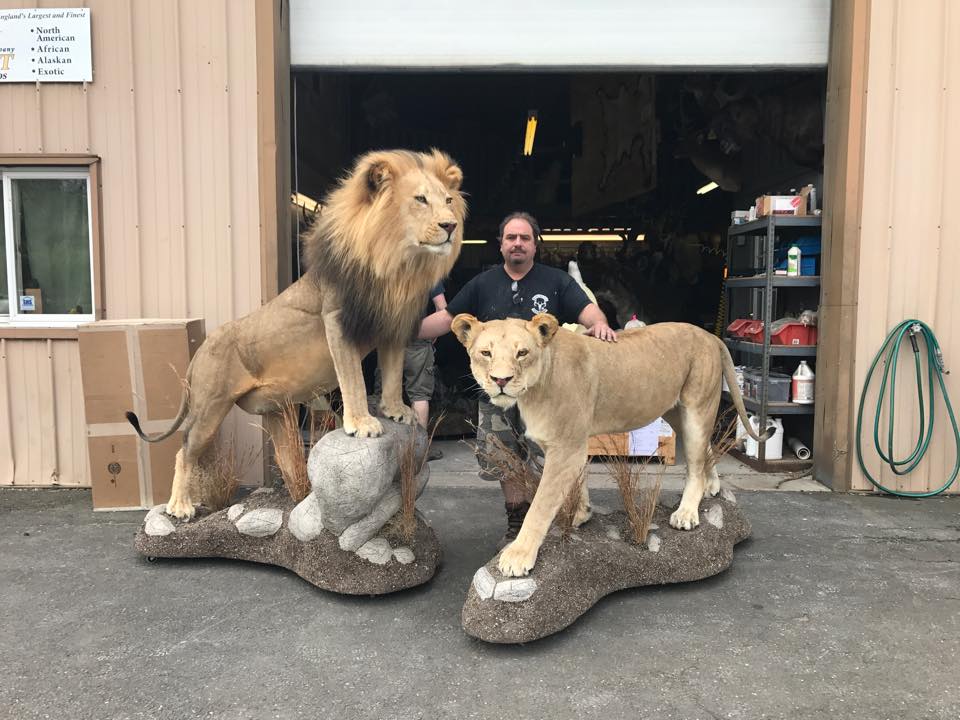 Lions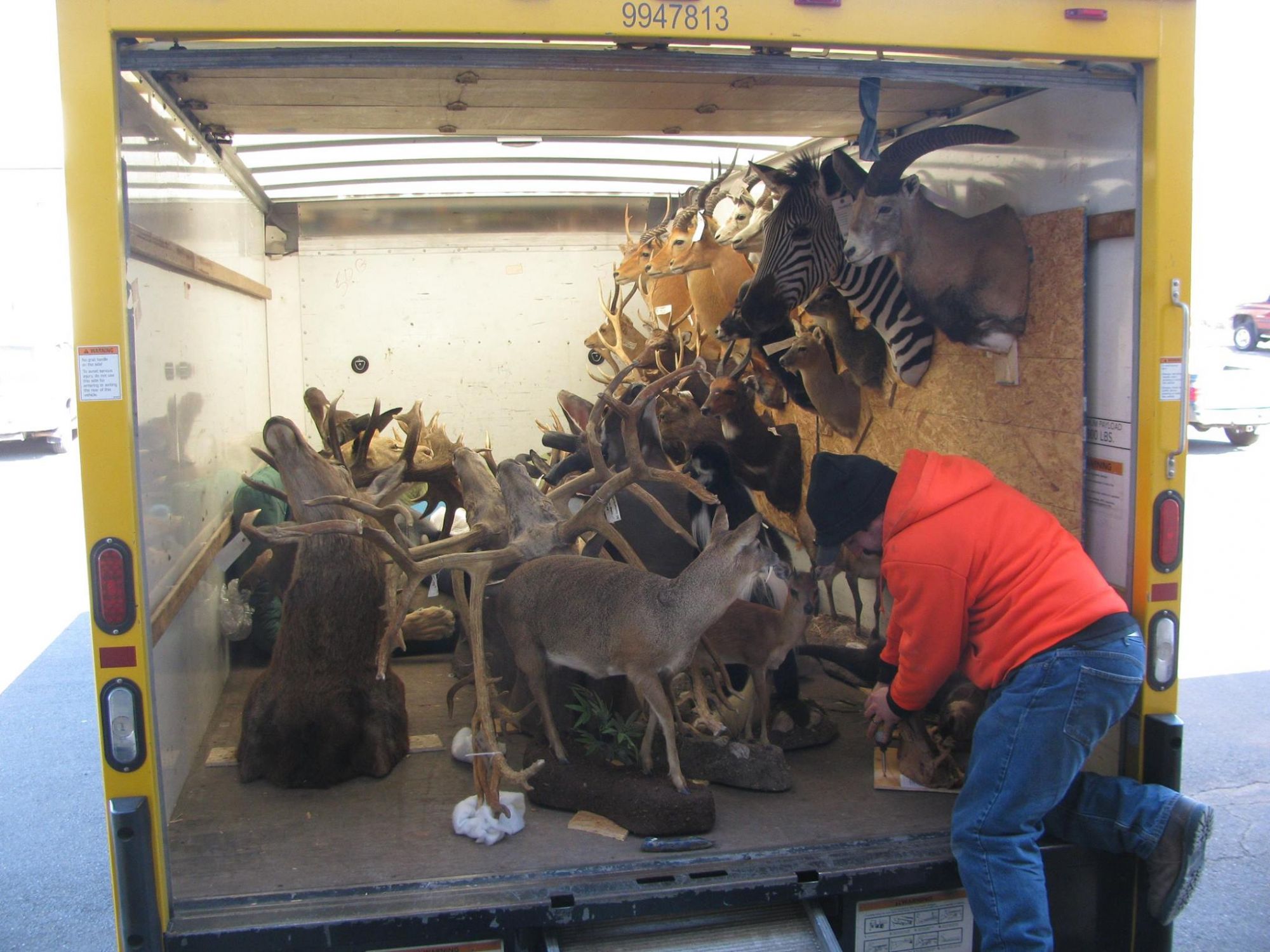 Loading Truck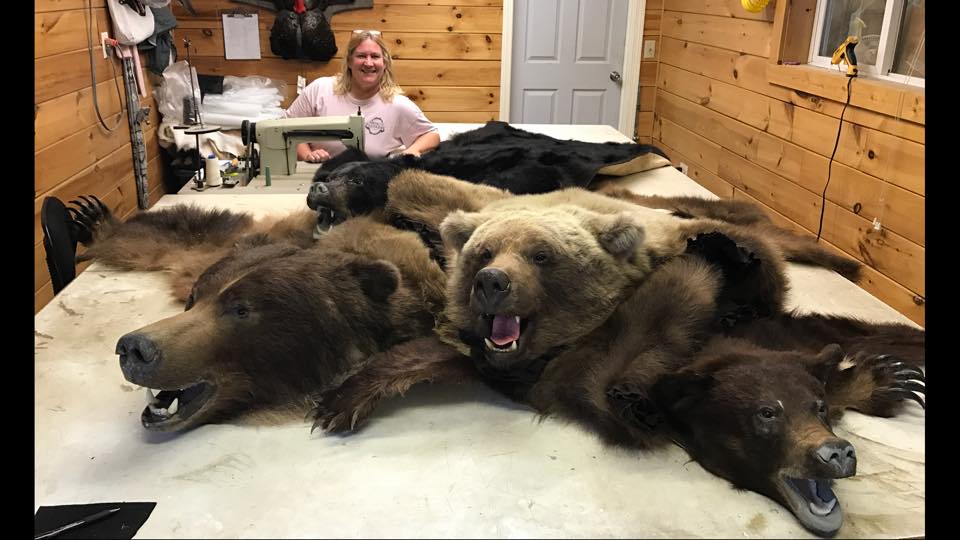 Bear Rugs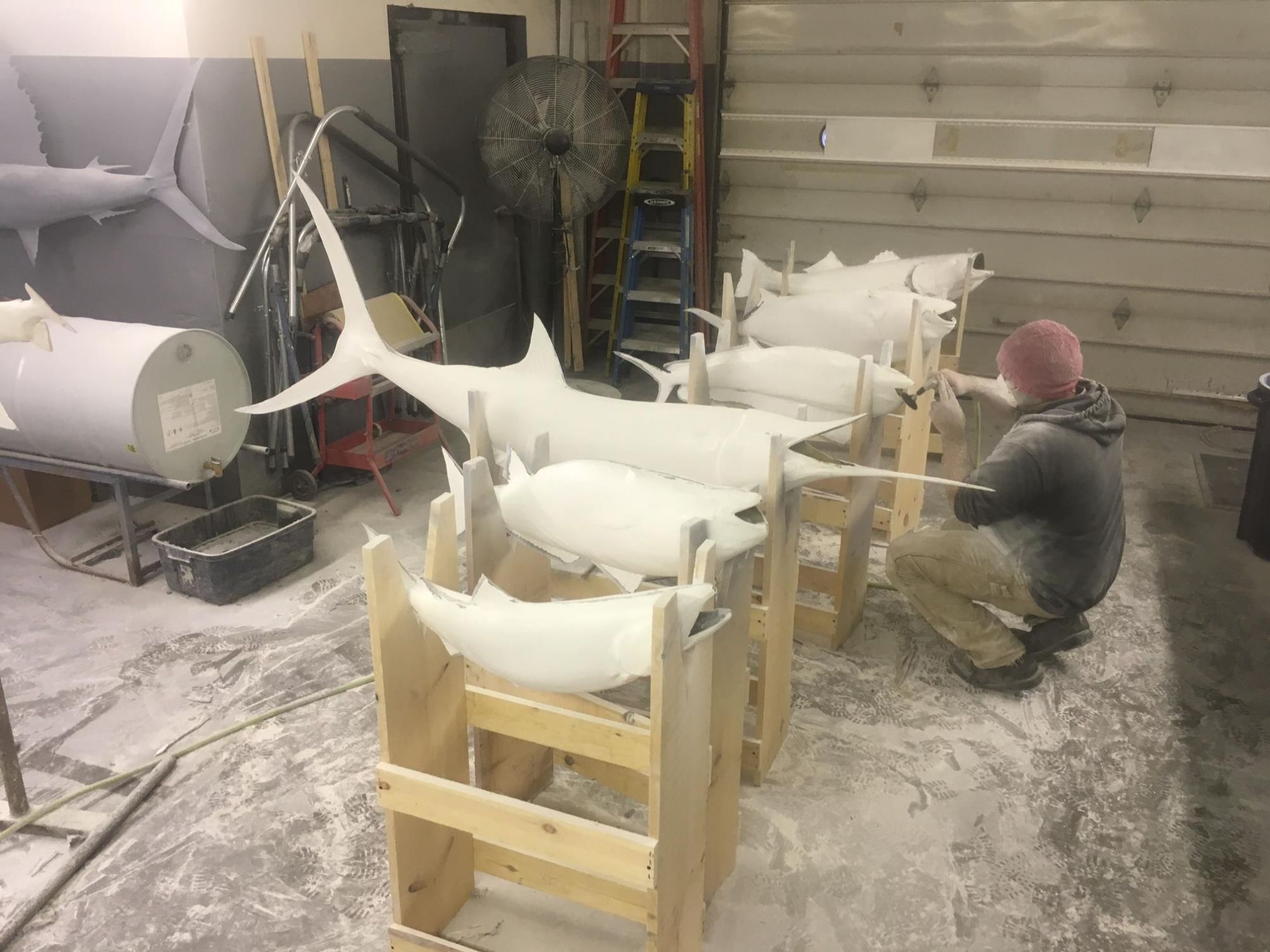 Fish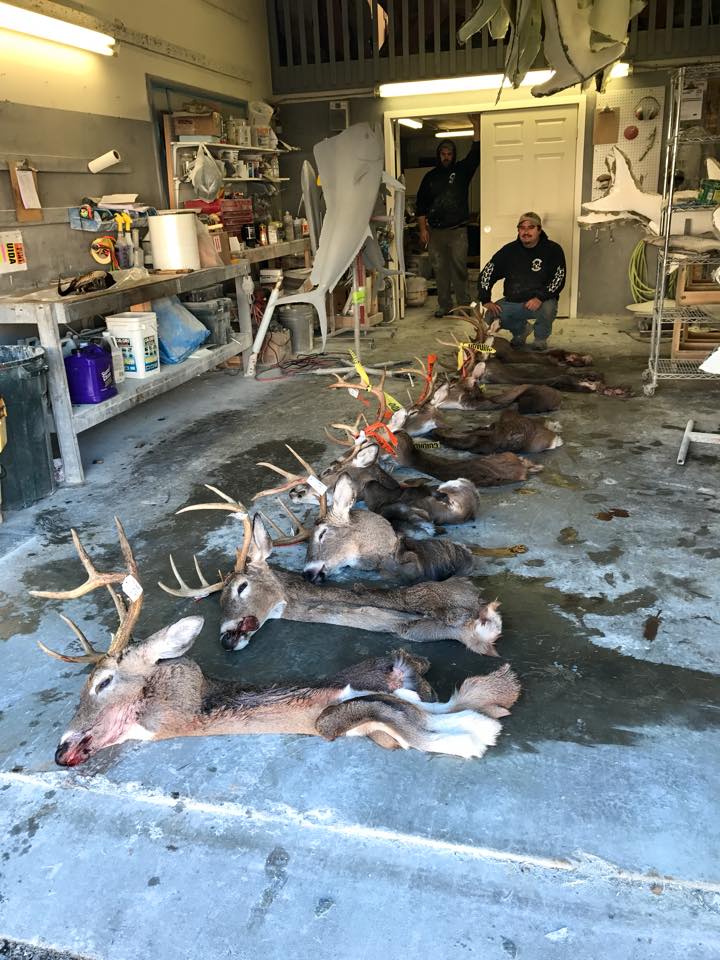 Deer Heads