What's new at Northeast Taxidermy?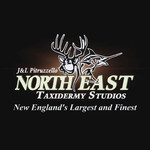 Tour our Facility at Northeast Taxidermy & Design (VIDEO)
02/18/2014
Click this link to watch a video, where you can tour our modern facility and meet our professional staff.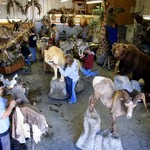 Behind the Scenes
08/06/2013
Here's an up to date, behind the scenes glimpse of Northeast Taxidermy Studios.

75lb. Striped Bass Skin Mount, Start to Finish (VIDEO)
02/01/2013
View Joe at Northeast Taxidermy Studios skinning, mounting, and finishing of the new Rhode Island state record 75-pound Striped Bass skin mount.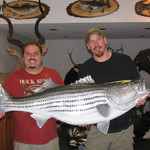 It's official! New IGFA World Record Striped Bass.
10/24/2011
Joe Pitruzzello and the team at Northeast Taxidermy Studios have been selected to mount the new World Record Striped Bass!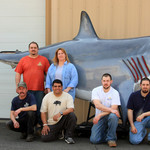 3500lb Great White Shark reconstruction
06/27/2011
Northeast Taxidermy Studios performs a total reconstruction on a 3500 Great White Shark mount.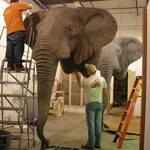 Pedestal Mount Elephant, Start to Finish
12/12/2010
Creating a Pedestal Mount Elephant with Full Habitat from Start to Finish.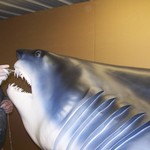 Making of a Monster: Creating a World Record Size Mako Shark Replica, Start to Finish
06/18/2009
Making of a Monster: World Record size Mako Shark Mount, Mako Shark Replica Start to Finish on Mako Shark Taxidermy.